VIRTUAL OFFICES
With a virtual office at one of our premium business locations, you get all the benefits of having a professional address in a desirable location with none of the downsides – no overheads, no commute, no admin.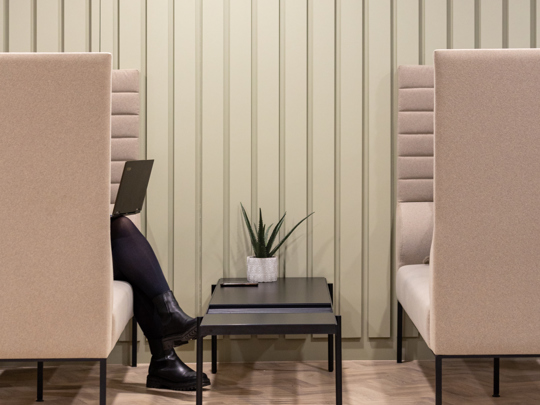 WE'VE GOT IT ALL

FIGURED OUT

.
Business address
Call answering reception service
Mail forwarding
Use of meeting rooms and physical office space when needed
WIN MORE BUSINESS WITH A VIRTUAL OFFICE
Elevate your business with our virtual offices which provide you with a professional postal address and phone number, a premium city centre location and much more.
You'll benefit from all the administrative support that you'd expect from a traditional office, with call answering and mail forwarding handled by the best in-house team – but you won't pay overheads for it.
Once you're ready to expand, we offer everything you need to grow your business even further with a seamless move into a private office. FigFlex is a workspace partner that will flex and grow with you. No matter what you need, we will have the answer.
A PROFESSIONAL EDGE
As well as giving your business an air of professionalism, a virtual office keeps your home address and phone number out of public view, helping you to set clear boundaries and retain your privacy.
BOOK A WORKSPACE WHEN NEEDED
If you're hosting a client meeting or want a different view for a couple of days each week, our virtual office locations also offer meeting rooms and coworking spaces, making it easy to book physical space as and when you need it.
FIND YOUR WORKSPACE SOLUTION
How long does it take to set up a virtual office?
Your virtual office can be set up within a couple of weeks from your initial discussion with our Centre Managers. We aim to have you up and running as soon as possible, pending the required paperwork and background checks.
How do the telephone answering services work?
Once set up, your business-related calls will be directed through your chosen FigFlex location. From there, a member of our team will answer the phone in a professional manner with a tailored response chosen by you. We can take messages for you or forward to a direct line depending on your instructions. We also offer a voicemail service to ensure no messages are missed.
How does the postal service work?
When using a virtual office address, FigFlex will take in and sign for any post that arrives for your business. We will then forward them on to your nominated address.